Sales Centre & Display Apartments Open Daily
Committed to customer care, we're open every day from 10am to 4pm, with the exception of Tuesday being open 12pm to 4pm, to answer your Leighton Beach queries, ensuring your association with us is as rewarding as possible.
Sales Centre Location
29 Leighton Beach Boulevard, North Fremantle
Compass Location
Compass West, 5 Cattalini Lane, North Fremantle
Compass East, 7 Cattalini Lane, North Fremantle
Contact
Phone: 0466 514 277
Email: wa.apartmentsenquiries@mirvac.com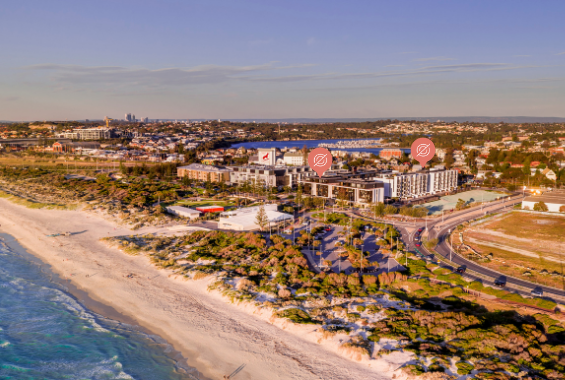 Our team are providing increased health precautions to ensure a safe environment including increased cleaning and maintaining numbers in-line with social distancing guidelines. When visiting us please ensure you adhere to appropriate health advice and avoid visiting if; You or a household member has had close contact with someone confirmed to have COVID-19. You have had a close contact with someone suspected to have COVID-19; or they have been experiencing any flu-like symptoms.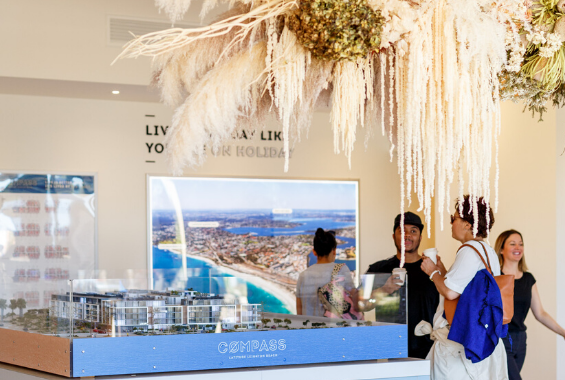 The Compass team wish you a very happy festive season, please note our Sales Office hours will vary over this period.
24 Dec, 25 Dec - Closed
26 Dec - 12pm to 4pm Open
28 Dec and 1 Jan - Closed
31 Jan - 10am to 1pm Open